Jim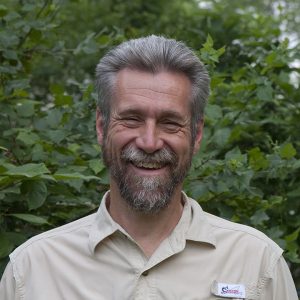 More about Jim…Jim has always had a love of nature. He acquired this as a boy when he'd follow his father, Naturalist John Mundy, through local woods and fields. He spent countless hours in local parks observing wildlife, fishing and exploring, joining in on the famous Sunday nature hikes offered by Naturalists Warren and Elizabeth Wells.
Because his father was a Ranger and Naturalist, they often had a variety of orphaned or injured wildlife at their home giving Jim close contact with creatures few people ever have the opportunity to experience.
Jim kept his love for the natural world well into his adult life, first by choosing to study wildlife in college and then going on to become the Wildlife Specialist for a large regional park system in southwest Ohio for 27 years.
He decided the best way to share these natural experiences was to capture their images and with today's digital SLRS he finds it easier and more cost effective to accomplish this. He had always used Nikon cameras to capture these images, but in 2007 he changed to Canon and has been very satisfied with the results. He started his business, Nature's Ark Photography in 2006. His photographs have been sold as art and have been published in numerous conservation periodicals. He also teaches classes in digital photography for both beginners and those a little more advance looking to get better photographs.
In 2015 Ohio Department of Natural Resources, Division of Wildlife selected Jim Mundy's photograph of the Eastern Bluebird to grace the 2015 Ohio Wildlife Legacy Stamp.
He wants to share the message of "learning to live WITH wildlife" and hopes that through his photography you will realize the importance of these creatures and their habitats in our shared world.
He's consulted on reclamation and restoration projects for the City of Hamilton's Riverside Park, Champion Paper, and with local Landscape Architects on land use and management issues for natural areas.
He's trained and directed staff for both the Metroparks of Butler County and Great Parks of Hamilton County in conducting prescribed burns for prairie areas. He began and then managed the Shaker Trace Seed Nursery in Harrison Ohio for the Great Parks of Hamilton County. He designed and oversaw the award winning program to manage 400 bow-hunters within Hamilton County to reduce deer populations in Great Parks of Hamilton County.
To contact Jim email him at jmundyphotography@gmail.com or call 513-748-9003
Wondering about the name Natures Ark photography? Here's the story: during the depression years, Jim's paternal grandfather sheltered his family in this tiny "ark" tied down on the Ohio River in the area known as the East End in Cincinnati. This "shanty-boat" was their safe haven when many were homeless due to the desperate economic situation found across the county. Later, when times were better, Frank Mundy (Jim's grandfather) had a stamp made as a reminder of how life had been, that the ark had been their refuge when times were tough and the compass marks reminding him that they had found their way to a better life.